Lantis stands for 'Leefbaar Antwerpen door Innovatie en Samenwerken'.
Commissioned by the Flemish government, Lantis is building connections that make the city and region flourish. Lantis is responsible for the realisation of the Oosterweel connection, which will increase prosperity and improve the quality of life. Lantis is contributing to this by promoting mobility, including the construction of numerous bicycle connections and multimodal junctions on the city outskirts of Antwerp.
Project made in collaboration with Whyte Corporate Affairs
Oosterweel brings together.
The Oosterweel connection is not just any construction project. Closing the Antwerp Ring Road is a feat. Its ambitions go far beyond the realisation of large-scale infrastructure works. The project is a lever to make a sustainable difference in social, ecological and economic areas as well.
Oosterweel is about people. How they live, work and relax. It's about local residents but also about the people who are at work every day at the Oosterweel shipyards. It's about mobility, but also about the environment and quality of life. Oosterweel is also important for businesses. The Antwerp Ring Road is a European traffic hub and the port of Antwerp is turning Flanders into an international logistics hotspot. Oosterweel is completing the circle in terms of the environment, health and citizen participation. Oosterweel brings it all together. The project connects people, city districts and regions.
Logo design &
graphic guidelines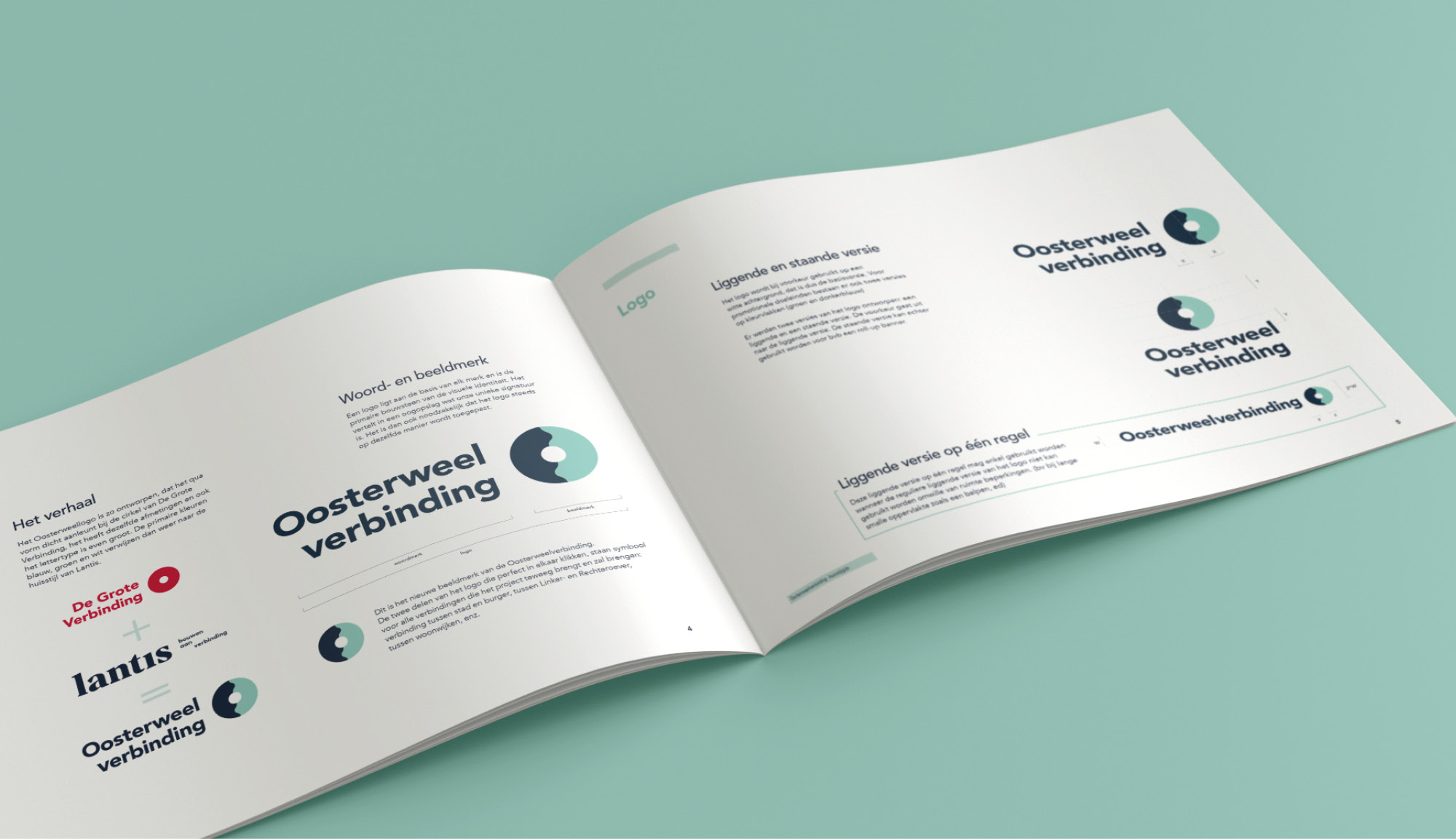 Interested/curious yet?
If you feel something similar could work for you, message us now!
Let's talk